MobilityeCommerce Services
MobilityeCommerce is a one stop solution that leverages ERP to Automate Omnichannel Sales and marketing. Reach every potential customer in-store, online and worldwide with Mobilityecommerce. MobilityeCommerce maximizes opportunities for wholesalers, distributors, retailers, drop-shippers, product companies and manufacturers. Conquer local , social and mobile marketplaces. MobilityeCommerce is modular and scalable . Easy to implement and use.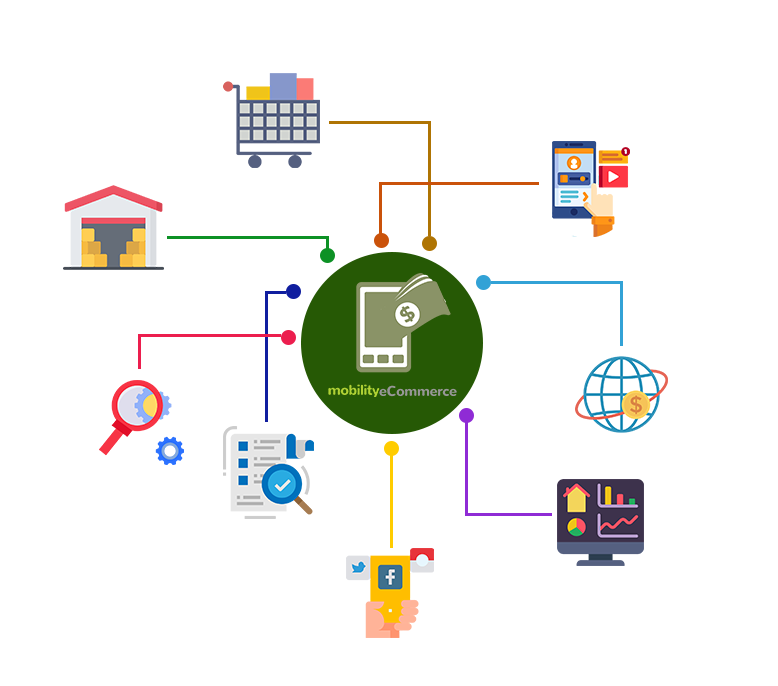 How can MobilityeCommerce help you ?
Increase Overall Sales
Sell to every potential customer worldwide
Finance & Accounting
View & Manage Purchase order payments, Sales order profitability, COGS variations, reports, inventory, valuation and many more.
Product Management
Automated product placement promotion and track your competition.
User Friendly Management
Simple and easy to use with powerful features. Integrated platform provides a one stop solution from sourcing to shipping.
Maximize Profit
Sell your product at the best price in various marketplaces
Maximize Inventory Turns
Adjust price using our intelligent pricing engine to ensure maximum sellout; profits and analyze profitable dropshippers and inventory.
Request a Product Demo Today