Why MobilityeCommerce BlockLink Technology ?
Blockchain is the fundamental basis for the MobilityeCommerce BlockLink Technology.BlockLink is an optimized and enhanced Blockchain technology customized to address the needs of creating a Trusted End to End Supply Chain. One truth across the supply chain network Traceability and transparency are some of the most important foundations of logistics. MobilityeCommerce's Blocklink Technology optimizes business transactions and trading relationships with robustly secure business networks on blocklink both at scale and worldwide. Blocklink uses an enhanced Blockchain technology which offers a shared ledger that is updated and validated in real time with each trusted network participant. It enables equal visibility of activities and reveals where an asset is at any point in time, who owns it and what condition it's in. MobilityeCommerce's IOT product offering is a vital component in this process. Scanning devices
Customers want answers for numerous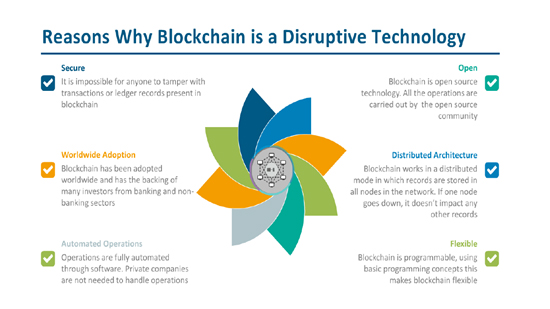 "The blockchain will do to the financial system what the internet did to media"
Joi Ito, Neha Narula and Robleh Ali – Harvard Business Review "I think [blockchain] is a fascinating area to keep an eye out for, but I think it's being over-hyped right now… from the aspect of its short-term impact because there are still technical things that you need to solve and scale and there are still counter-aspects – business model wise – that aren't necessarily fully clear." Peter Sondergaard, SVP Technology, Gartner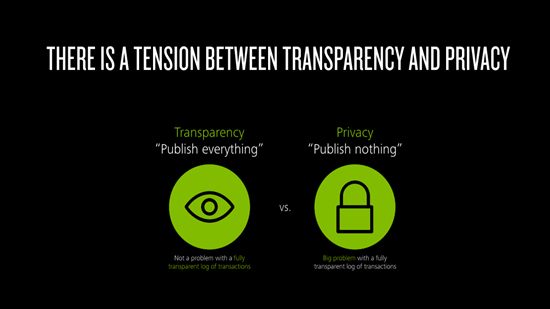 Contracts, Transactions and Recordkeeping in the Digital Age
The pace of innovation has not mirrored many of other technology-driven business advancements All companies keep records of transactions but many have no "master ledger", and further inefficiency is driven by intercompany workflow dependencies Paradox #1: Contract management Paradox #2: Securities trading: Speed of transactions vs. speed of settlement Technology and business use case adoption – a function of novelty and complexity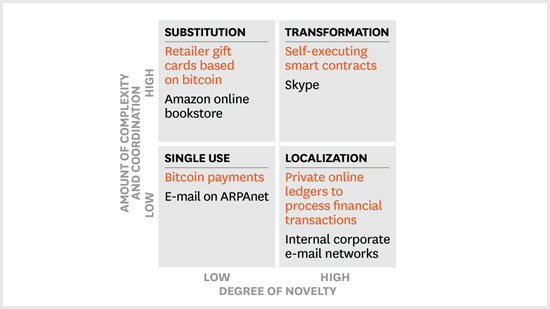 "The Truth About Blockchain", Iansiti & Lakhani, Harvard Business Review, Jan-Feb 2017
Compelling Blockchain "Use Cases"
Smart Contracts – Digitizing law; contractual instruments – Execute commercial transactions and agreements automatically Smart Assets– Trade finance, supply chain, workflow, rich data Clearing and Settlement– Greater trade accuracy, and a shorter settlement process– Short-term win with real cost savings
Payment– Reducing friction (time & cost) from the current framework ACH, SWIFT– Speed up and simplify cross-border payments Digital Identity– Register identity; re-use that identification for other services– IoT requires IoV; IoV requires MoIP to operate; machine-to-machine commerce
Traditional vs. Smart Contracts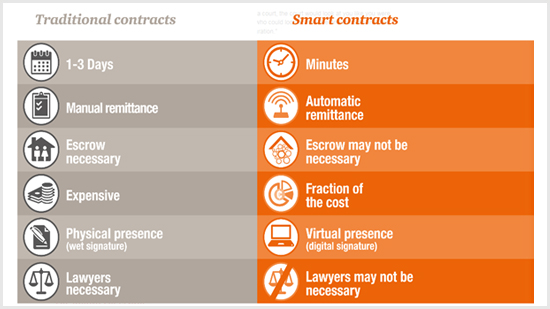 Blockchain and the Supply chain
Ownership records
Ownership transfers including trade settlements
Payments likes dividends, interest, return of capital
Corporate Actions – splits, acquisitions & spin-offs
Proxy voting & tabulation
Basically anything related to value transfer and the record of ownership
Blockchain and the Supply chain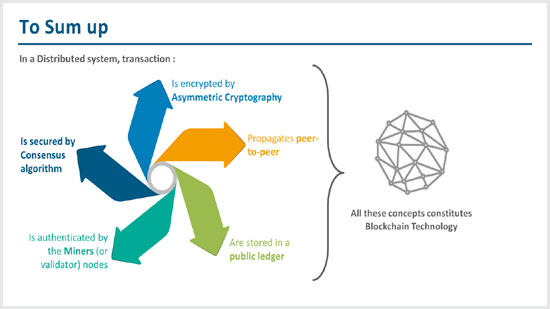 Benefits of the Blockchain and BlockLink Technology in the Supply chain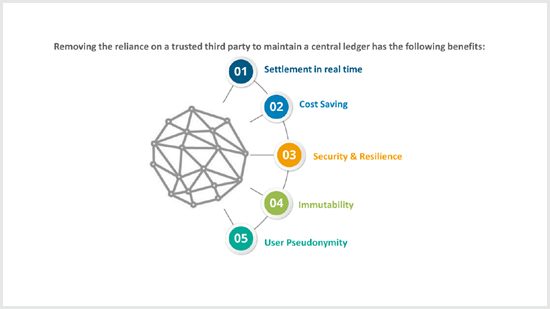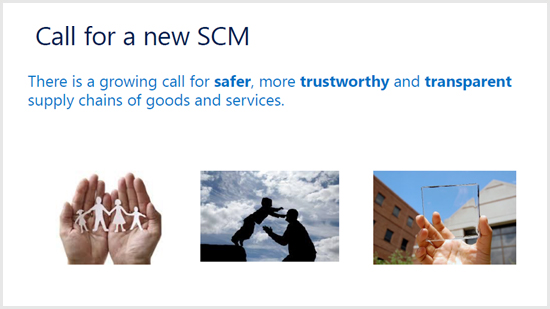 How blockchain enhances the supply chain
As a distributed ledger that ensures both transparency and security, the blockchain is showing promise to fix the current problems of the supply chain. A simple application of the blockchain paradigm to the supply chain would be to register the transfer of goods on the ledger as transactions that would identify the parties involved, as well as the price, date, location, quality and state of the product and any other information that would be relevant to managing the supply chain. The public availability of the ledger would make it possible to trace back every product to the very origin of the raw material used. The decentralized structure of the ledger would make it impossible for any one party to hold ownership of the ledger and manipulate the data to their own advantage. And the cryptography-based and immutable nature of the transactions would make it nearly impossible to compromise the ledger. Some experts already believe that the blockchain is unhackable. Several efforts are already being made to leverage the power of the blockchain in improving the management of the supply chain. IBM has already rolled out a service that allows customers to test blockchains in a secure cloud and track high-value items through complex supply chains. The service is being used to push transparency into the opal supply chain and thus help fix a market fraught with forced labor and tied to the funding of violence across Africa. MobilityeCommerce provides solutions to build trust in the supply chain from the source to the consumer by deploying Blocklinks that enable companies to be more transparent on how they build their products. This includes disclosing everything about environmental impact, where the products were made and who they were made by. The blockchain has the potential to transform the supply chain and disrupt the way we produce, market, purchase and consume our goods. MobilityeCommerce's efforts also promote socially acceptable practices, such as making sure that no exploitation of nature or man or animals has gone into the production of goods or services. MobilityeCommerce has AI based algorithms combined with blockchain's transparency to eliminate counterfeit goods through early detection, especially the counterfeiting of drugs, which account for huge economic damage and the loss of hundreds of thousands of lives every year. MobilityeCommerce provides tamper proof labelling which aims to make the verification of a medicine's authenticity as easy as scanning a QR code on the box. Each product will have its own identity on the blocklink to record changes of ownership, which can be easily accessed by everyone. Beyond transparency, there are other definite advantages that result from the crossover of blockchain technology and the supply chain. MobilityeCommerce is working on a block link solution that enables smart tendering across the supply chain. Pallets equipped with RFID tags publish their need to get from point A to point B on the ledger. Carrier mining applications will then place bids to win the move. The RFID will then award the job to the bidder with the most suitable conditions and the transaction will be registered on the blocklink. The shipment will be progressively tracked as the tag moves down the supply chain. The blockchain and smart contract infrastructure provides local producers with a decentralized platform in which they can share and exchange skills, resources and products without relying on third parties.
The future of the supply chain
The blocklink has the potential to transform the supply chain and disrupt the way we produce, market, purchase and consume our goods. The added transparency, traceability and security to the supply chain can go a long way toward making our economies safer and much more reliable by promoting trust and honesty, and preventing the implementation of questionable practices.
  very time a consumer chooses your product or service, they expect your company to deliver as promised. Yet, according to the 2017 Edelman Trust Barometer, we've entered an era of "trust in crisis." Only 52% of people around the world trust companiesin any real way.
Treat Customers As Insiders
No matter what tool you decide to use, the key is having a place where customers can come for self-serve information to stay in-the-know on current product features and future product roadmap .
Build Up Credibility In Down Times
When a customer signs up for a product or service, they trust that the service is credible and will remain reliable. That trust is not always official, but make no mistake: there is an inherent contract negotiated between customer and service provider that when things go wrong, the two parties will collaborate to make sure things are resolved quickly and everyone is kept in the loop from investigation to resolution. Being upfront through thick and thin and having a communication channel in place where you can alert the masses when things go wrong is key to maintaining happy customers. We often think of transparency in relation to being honest when bad stuff happens (like the above outages), but it is equally important to show off good performance. After all, nothing instills confidence like proof of success.
Put Customer Feedback At The Core
Every customer should have a straightforward way to engage with real humans at your company to provide feedback and feature requests. (Who knows? This input may end up shaping your roadmap!) Treating customers as collaborative partners not only gives you awesome ideas from the people who know your users' needs best, but it also keeps them around longer since they have a personal connection with your company and a stake in the future of your products. The only caveat to collaboration is making sure there is a process in place to close the feedback loop with candid answers.