Protect your brand and
customers from counterfeit
With MobilityeCommerce Blockchain technology, Sell your
products with Confidence
And Protect your Customers from Counterfeit Products.
Why MobilityeCommerce Blockchain?
Proactive counterfeit protection
MobilityeCommerce has implemented Blockchain Technology to proactively prevent counterfeits products reaching customers.
Authenticity verification by customers
MobilityeCommerce allows any customer to authenticate any MeC Blockchain -enabled product, regardless of where they purchase the product (Amazon, other e-commerce sites, brick and mortar stores, etc.)
In addition to enabling customers to authenticate products, brands can use MobilityeCommerce to communicate unit-level product information, including manufacturing date, manufacturing place, enhanced product information (e.g., ingredients).
Sellers can implement MobilityeCommerce Blockchain Technology to prevent getting counterfeit products in return.
How does MobilityeCommerce work?
Enroll your products in MobilityeCommerce Blockchain
Apply MobilityeCommerce codes on your products
3PL scans MobilityeCommerce codes to ensure only authentic units are shipped to customers
Customers can use their MobilityeCommerce app to authenticate units, regardless of where they are purchased
Authenticity verification with the MobilityeCommerce app
Customer scans the MobilityeCommerce code on their product
MobilityeCommerce app authenticates the product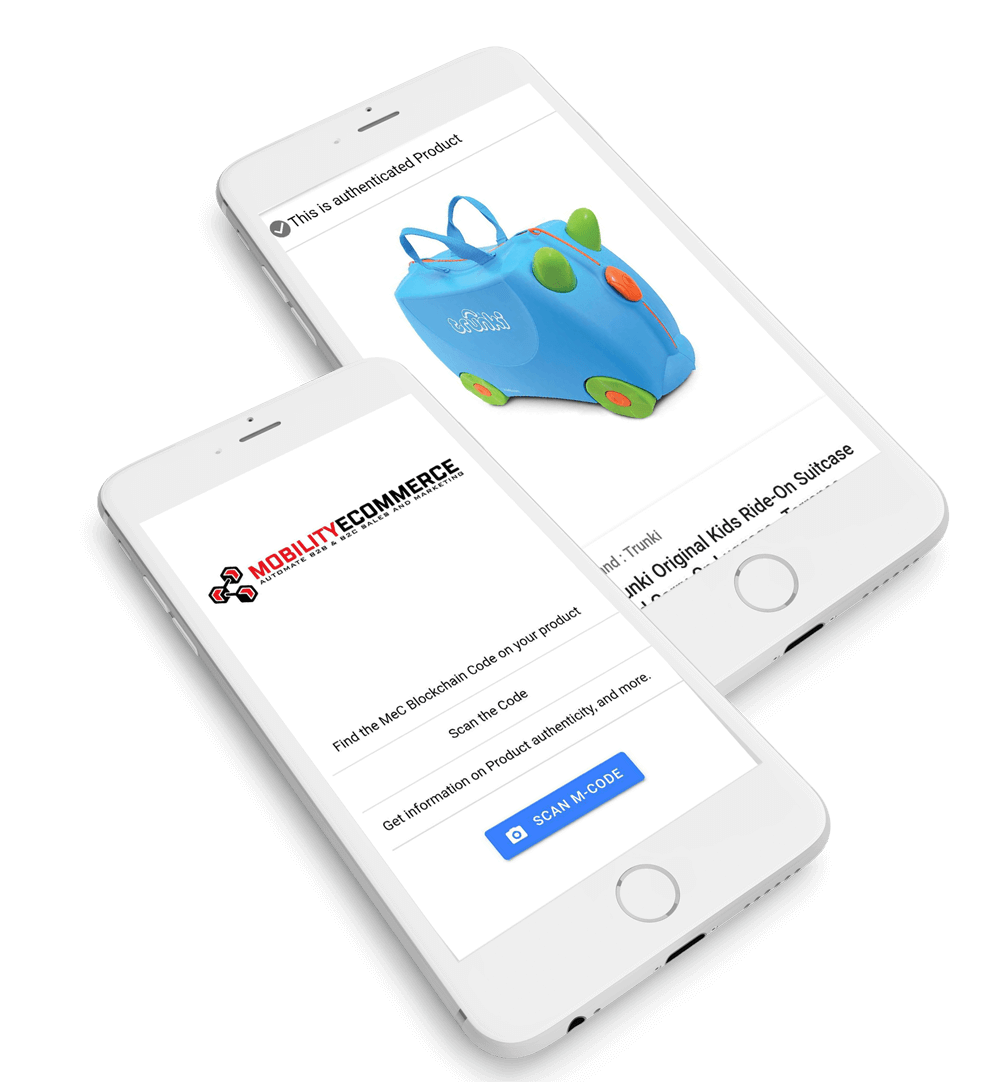 MobilityeCommerce app shows unit-level information