Unlocking Growth through
Walmart Integration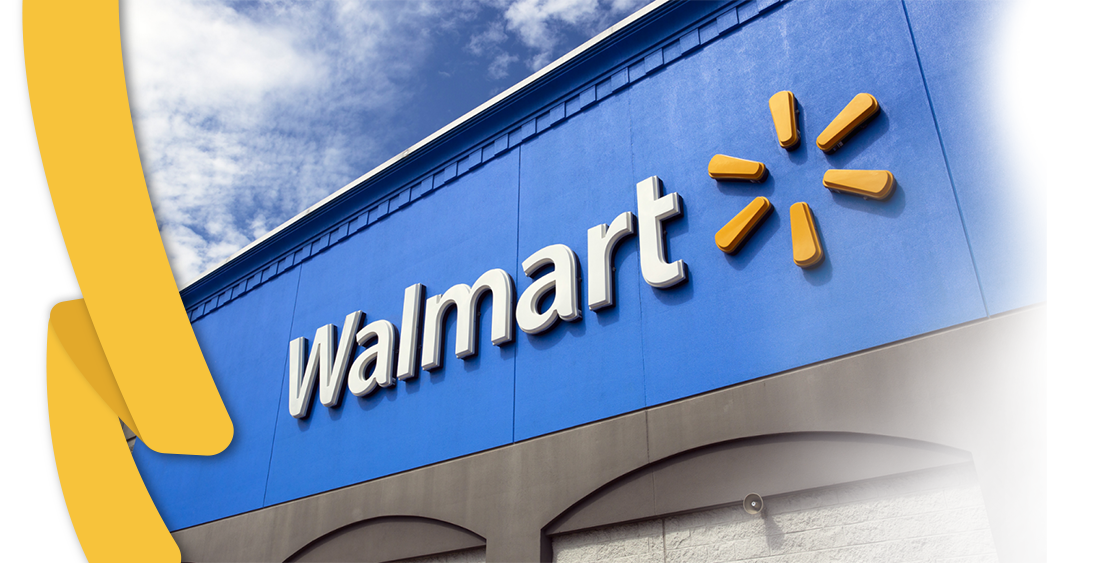 In the rapidly evolving business landscape, synergizing with prominent retail platforms is pivotal for driving growth. Notably, Walmart shines as a catalyst for expanded reach and immersive customer interactions. By purposefully aligning your enterprise with Walmart through Mobility Ecommerce's integration services, you unlock a realm of possibilities that can elevate your brand to unprecedented summits.
Selling on Walmart through the Mobility eCommerce Platform
As one of the world's foremost brick-and-mortar retail giants, Walmart has embarked on an impressive journey to become an equally dynamic force in the ever-evolving e-commerce landscape. The strategic advantage of approximately 90% of the U.S. population residing within 10 miles of a Walmart store uniquely positions the company to bridge the gap between physical and online shopping like never before. This convergence of convenience empowers shoppers to explore and procure products on their terms, wherever and whenever they desire.
Walmart's online platform, Walmart.com, has established itself as a digital behemoth, attracting up to an astonishing 100 million unique visitors each month. A remarkable array of brands and product categories, combined with an intricately connected family of websites, creates an exceptional end-to-end shopping experience. This virtual haven offers unparalleled prospects for e-commerce businesses seeking to tap into Walmart's immense customer base and established credibility.
In the realm of e-commerce fulfillment, Walmart Fulfillment Services (WFS) emerges as a game-changer. Leveraging the vast infrastructure of one of the world's largest supply chains, WFS provides a comprehensive end-to-end fulfillment solution for third-party e-commerce sellers. This translates into a significant advantage for e-commerce businesses eyeing growth opportunities on Walmart's platform. The seamless blend of Walmart's logistical prowess and e-commerce integration could potentially reshape the standards of fulfillment excellence.
Embracing this synergy, Mobility eCommerce steps in as an enabler for businesses seeking to navigate the Walmart ecosystem. Our integrated platform seamlessly connects with both Walmart Marketplace and Walmart Fulfillment Services (WFS), unlocking a realm of possibilities for e-commerce expansion. Discover the potential of Mobility eCommerce by requesting a demonstration today and explore how our platform can amplify your growth journey within the Walmart universe.
Key Attributes of Our Marketplace Offering
Catalog publishing
Effortlessly integrate new products into your Walmart catalog, all without navigating away from Mobility eCommerce.
Walmart API Integration
Automate the retrieval of Walmart orders into Mobility eCommerce for streamlined and efficient processing
Walmart Inventory Oversight
Gain real-time insights into item locations and quantities across your local warehouse and Walmart Fulfillment Services, ensuring precision and control.
Efficient Order Control
Automatically retrieve Walmart orders to streamline and optimize processing within Mobility eCommerce.
Harmonized Inventory Revisions
Effortlessly extract Walmart inventory and synchronize it seamlessly with your overall inventory dataset.
Effortless Tracking Updates
Reclaim valuable time as tracking numbers are seamlessly uploaded to Walmart automatically.
Key Attributes of Our WFS Offering
Importing WFS Shipments
Effortlessly bring in pre-existing WFS shipments into the Mobility eCommerce platform.
Inventory Allocation for WFS
Automatically earmark inventory for WFS to ensure consistent availability of your WFS products.
Supervise Your WFS Catalog
Designate products for WFS fulfillment seamlessly by a simple click. Effortlessly activate or deactivate WFS fulfillment for individual products or in bulk.
Produce WFS Box Labels
Generate Walmart Box Labels for each shipment box in compliance with WFS requirements.
Print Shipping Labels
Leverage Walmart's fulfillment alternatives or generate carrier labels using your personal carrier credentials.
Manage All Your WFS Shipments
Effortlessly generate, organize, and dispatch WFS Shipments directly within Mobility eCommerce.
Streamlined Box-Content Workflow
Enhance the packing process with Mobility eCommerce's user-friendly box-content workflow.
Export Box Details
Effortlessly transfer box information and upload it to Walmart's portal, eliminating the need for manual input.
Import Tracking Codes
Effortlessly bring in a tracking number file from Walmart to Mobility eCommerce.
Accelerate Picking Process
Expedite inventory selection for WFS shipments using Skustack, Mobility eCommerce's efficient Warehouse Management System (WMS).
Empower Your Enterprise with Walmart Fulfillment Services
Unlock new business horizons through our seamless integration of Mobility eCommerce with Walmart WFS.
Energize Your Online Business
Effortlessly oversee all aspects from a single unified platform.
Broaden Your Impact
Leverage Walmart's expanding digital footprint to captivate fresh clientele.
Monitor Your Multi-Channel Stock
Stay informed about inventory levels across all channels, around the clock.
Comprehensive Cost Insights
Uncover top-performing items through our comprehensive report system.